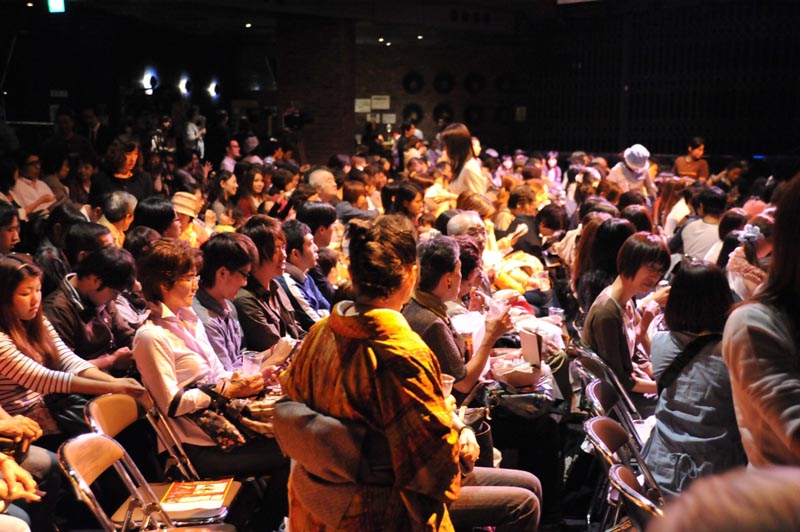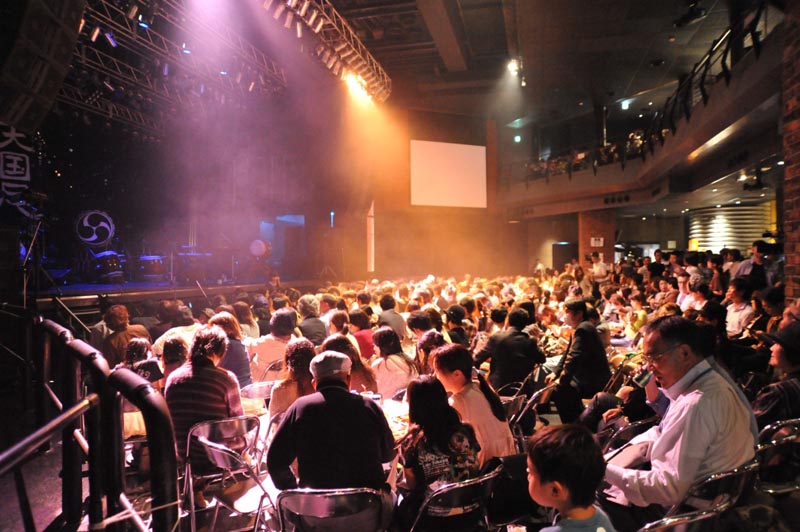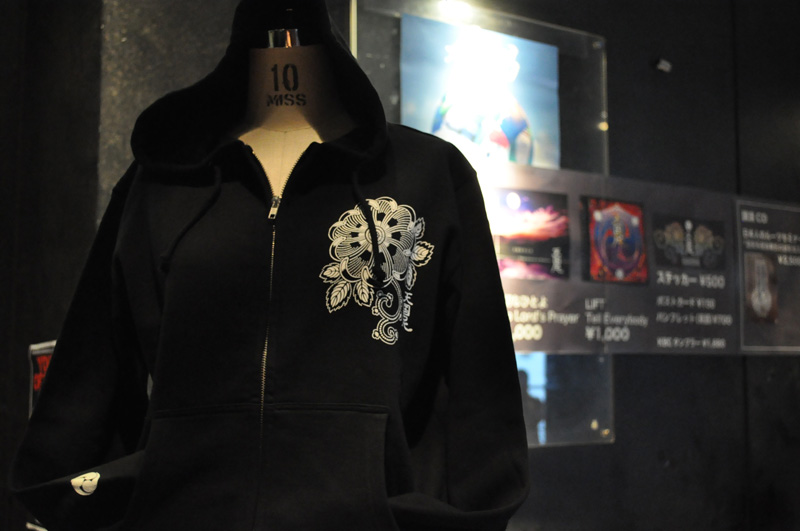 The venue filled with an air of anticipation for the upcoming concert.
In the lobby, there were CDs and Heavenese goods for sale.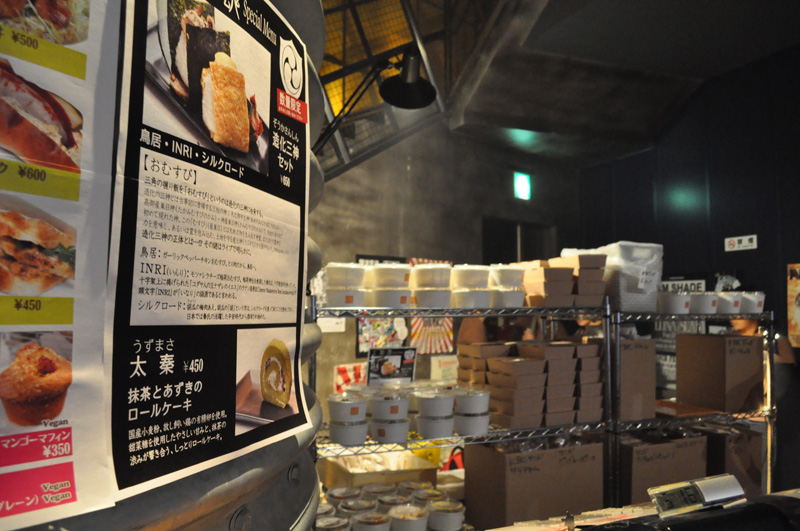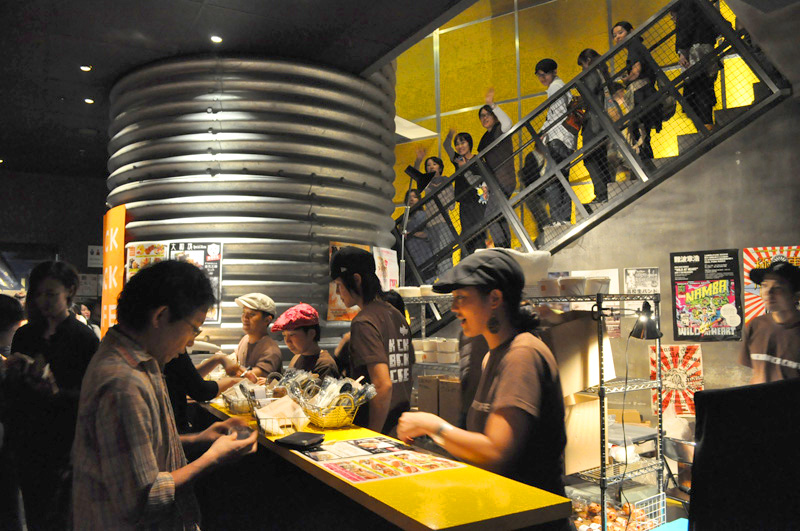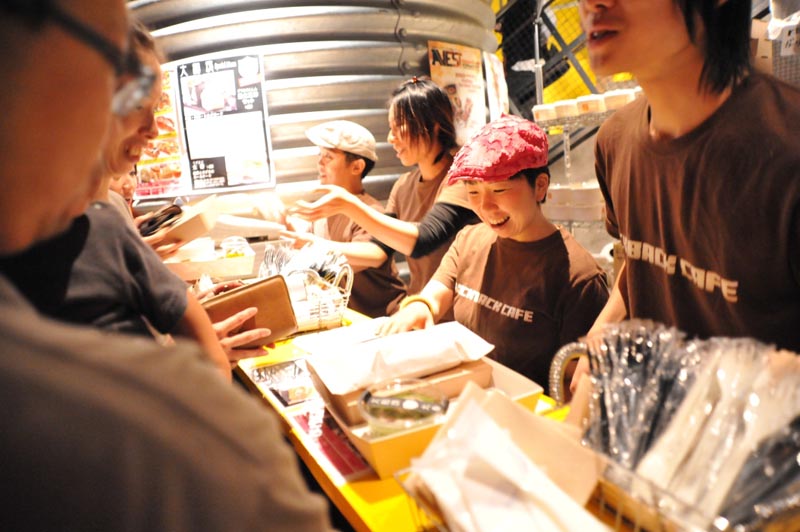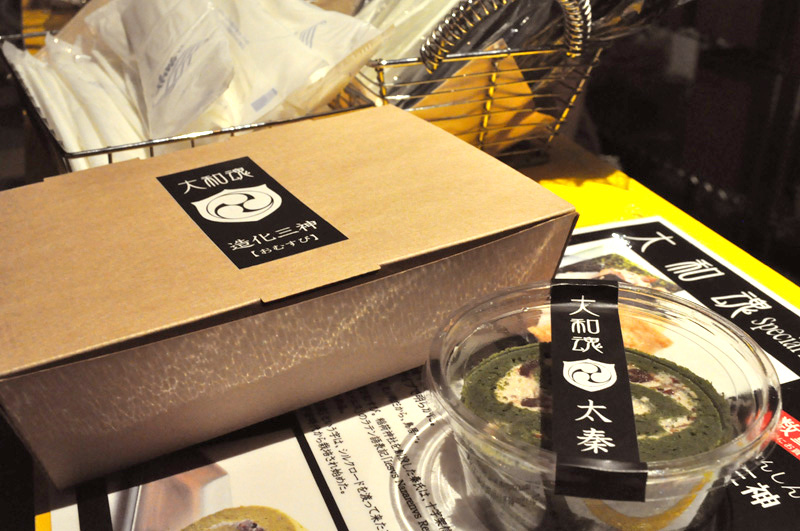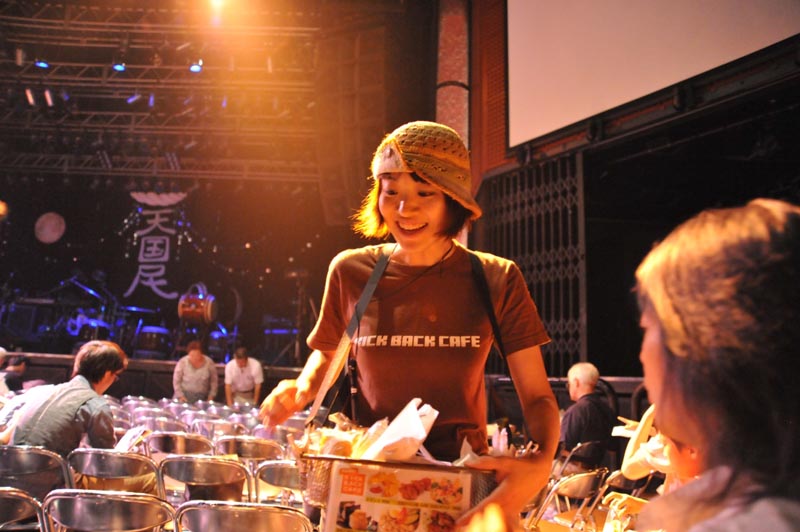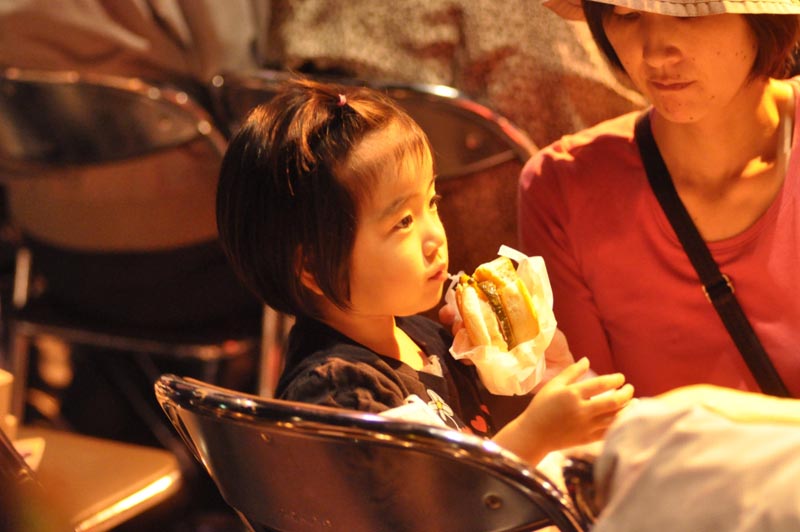 Inside the venue, Mobile Kick Back Cafe was selling tasty items that were specially made for this concert.

Click here for the menu >

@
---
With this concert being a send-off event for Heavenese, it was great to see a full house especially since it was a weekday.
With around 700 people in attendance, the air was filled with anticipation and excitement as the people waiting for the concert to begin. The whole atmosphere at this concert was different from past events.

# Opening : The Code of the Samurai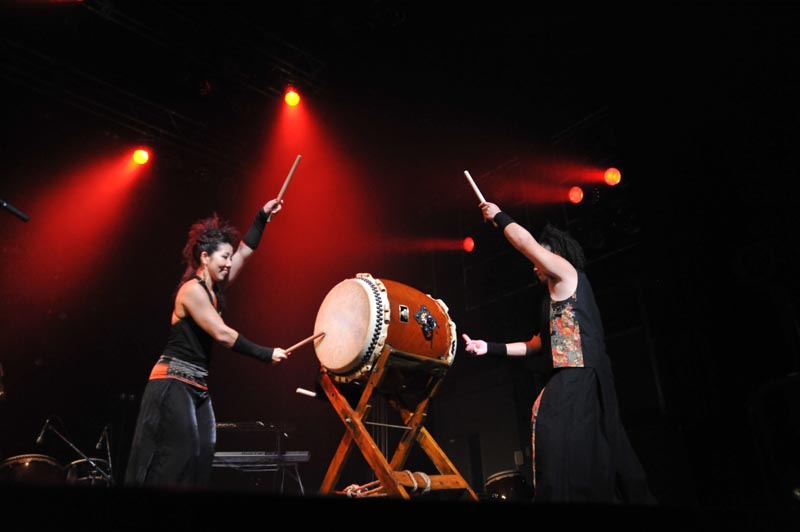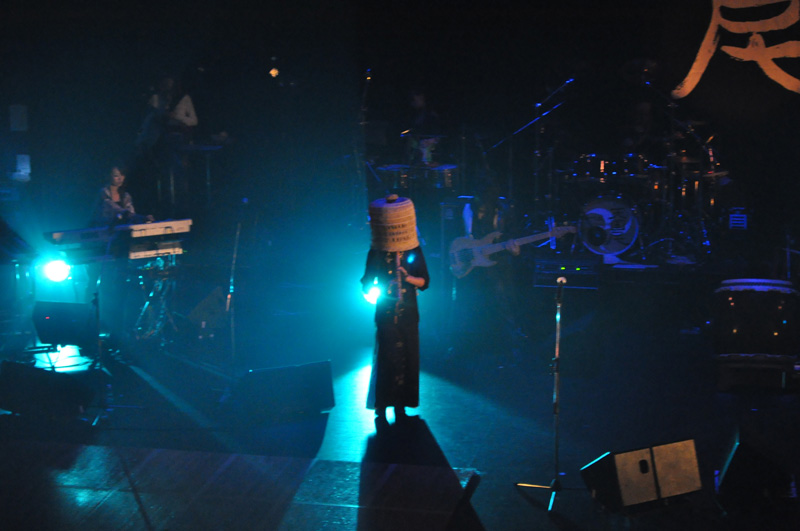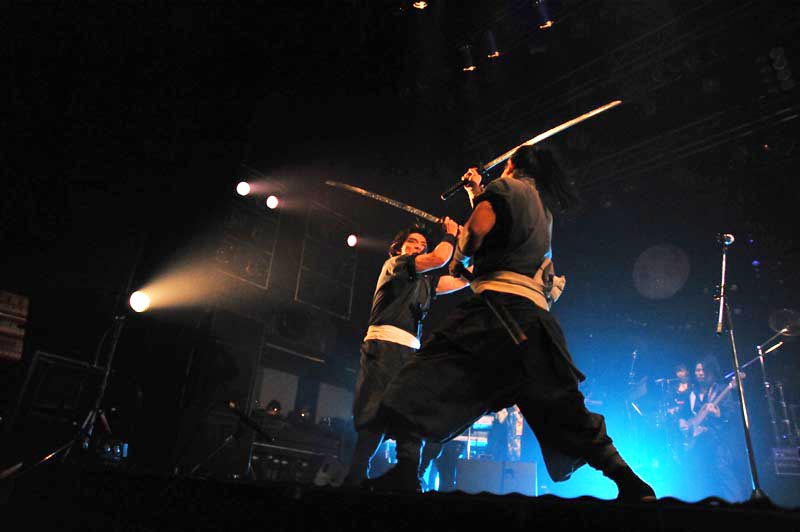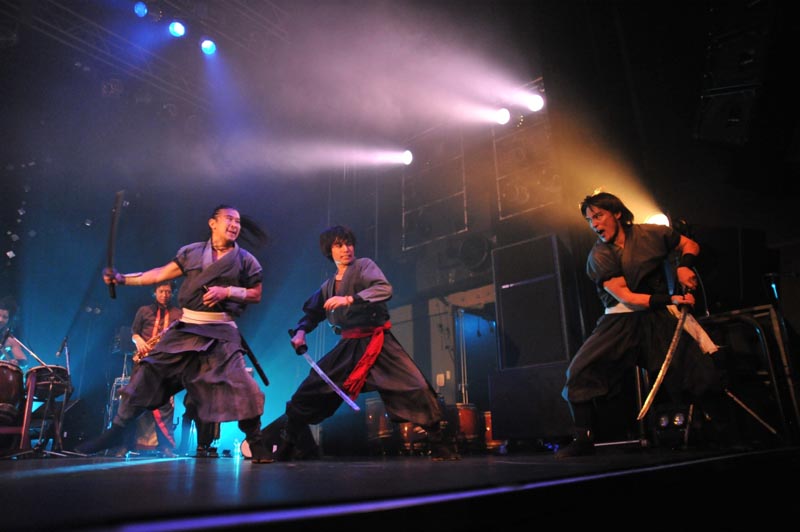 The concert opened with an aura of mystery as the instrumental piece titled "The Code of the Samurai" was played on a shakuhachi (a traditional Japanese bamboo flute) by a man dressed as a Komuso (a begging Zen priest). During this song, there was a sword fight (produced and performed by Shibazaki Action Project) that turned the concert into a spectacular historical drama.

"1 All of Me

The first song was the familiar number "All of Me".
All the songs had been modified and arranged for the American audience, as this concert was a test-run for the upcoming L.A. tour.
The songs played at this concert are pretty much the same ones they will be playing in L.A.without the sowrd fight.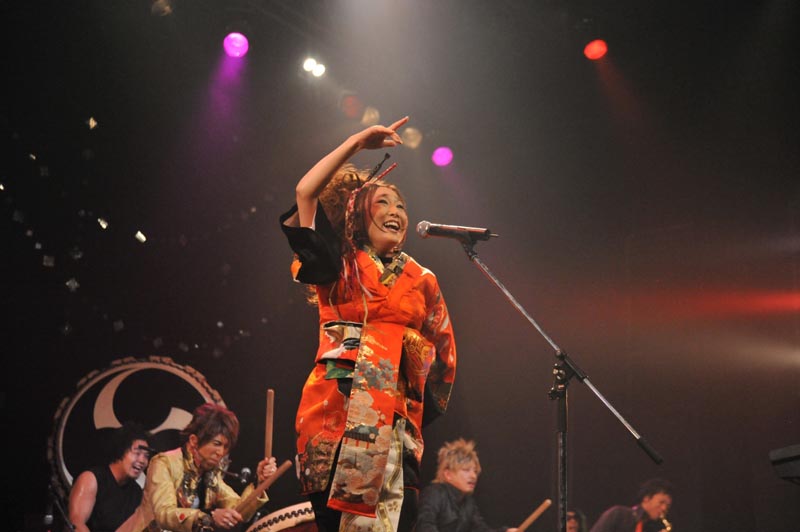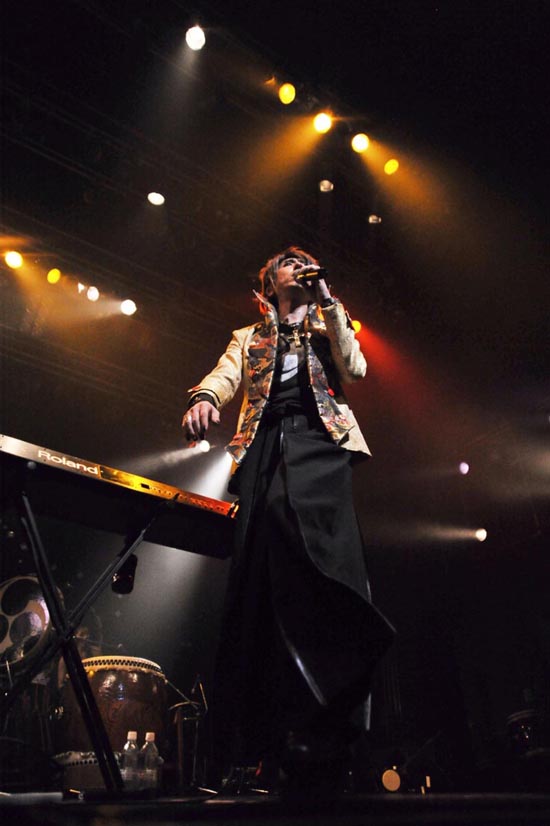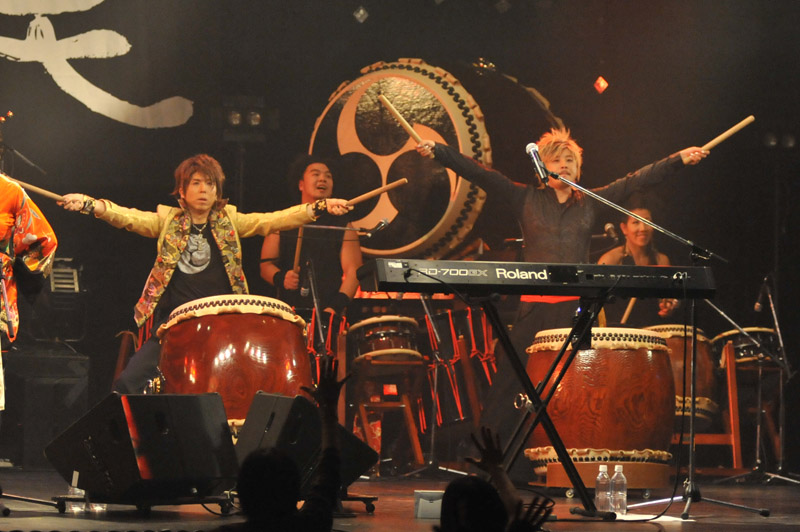 #2 All Because of Jesus

"All Because of Jesus" was given a Japanese sound. This song was composed by Andrea Crouch, the famous gospel artist. Heavenese will be playing this song at Andrae Crouch's church. It will be great to have him in the audience and hear this song especially since he has been a great support to Heavenese.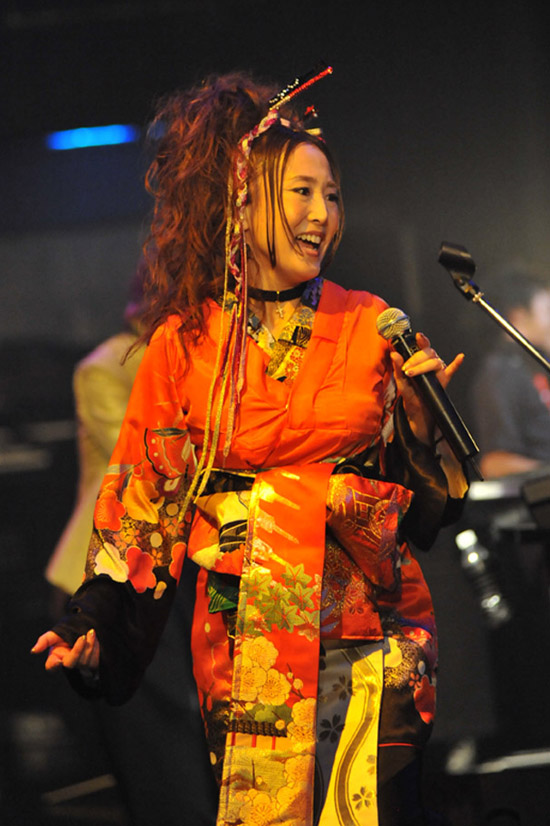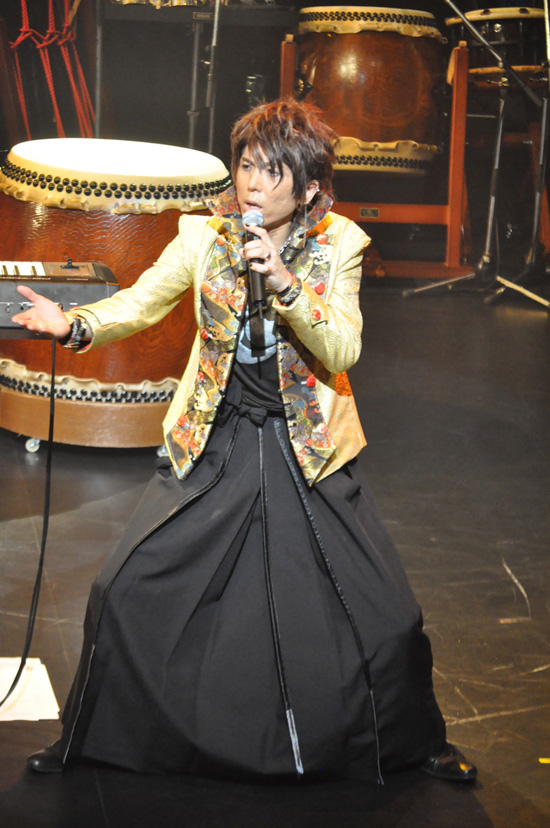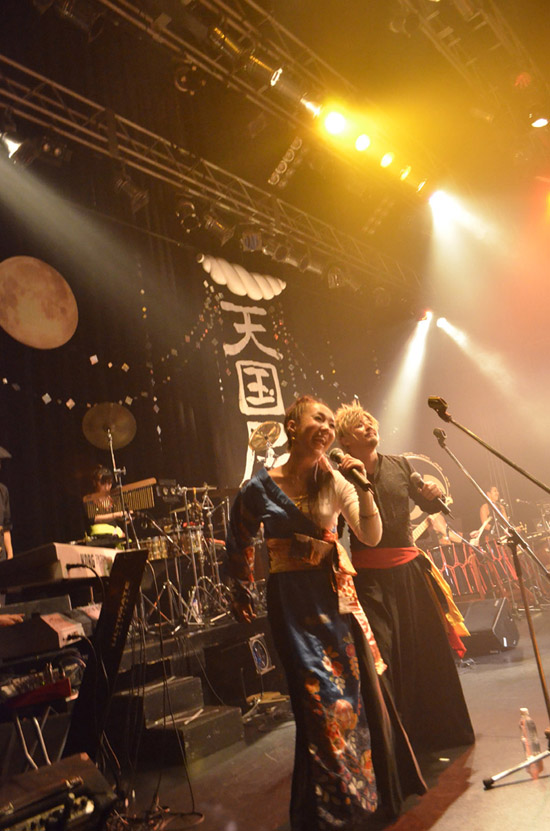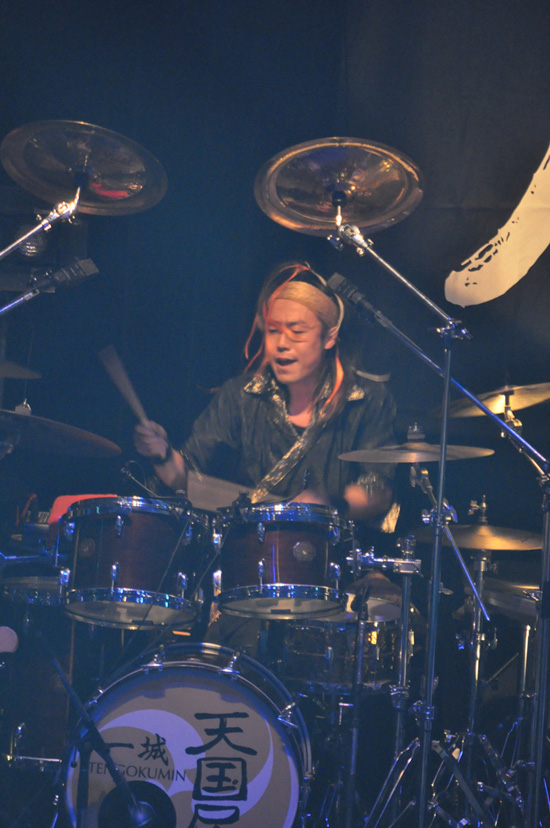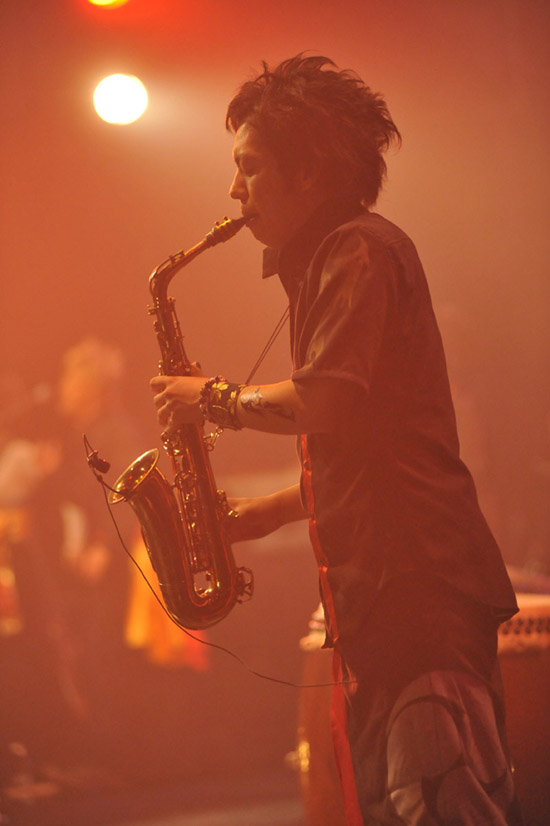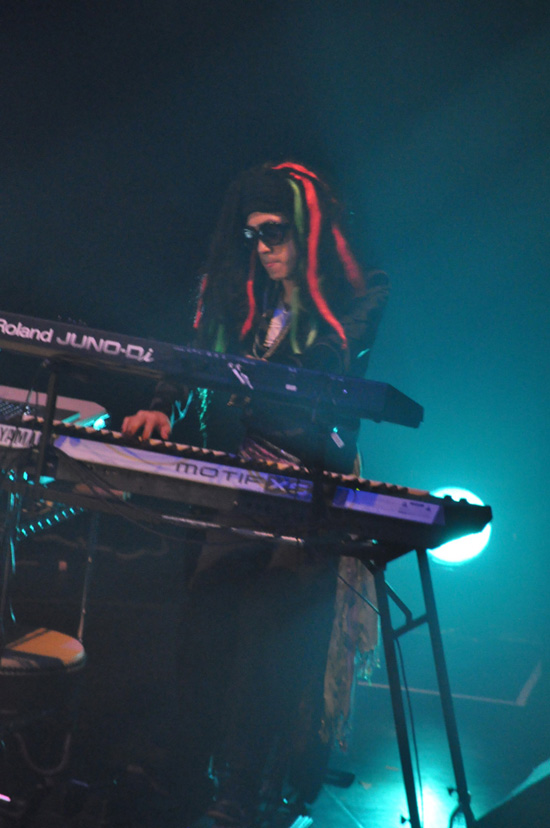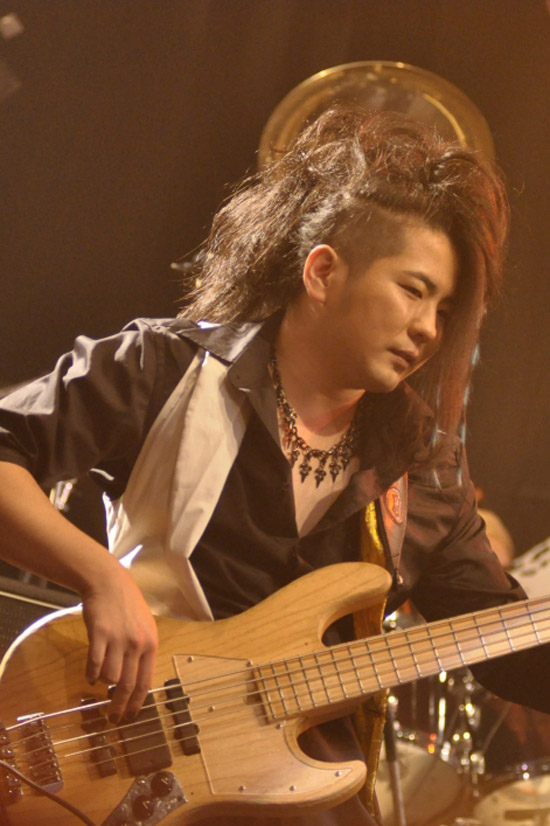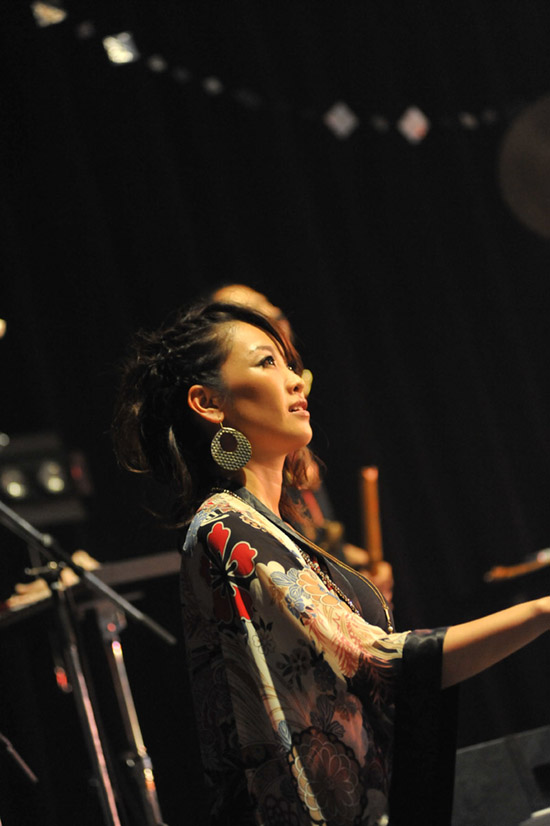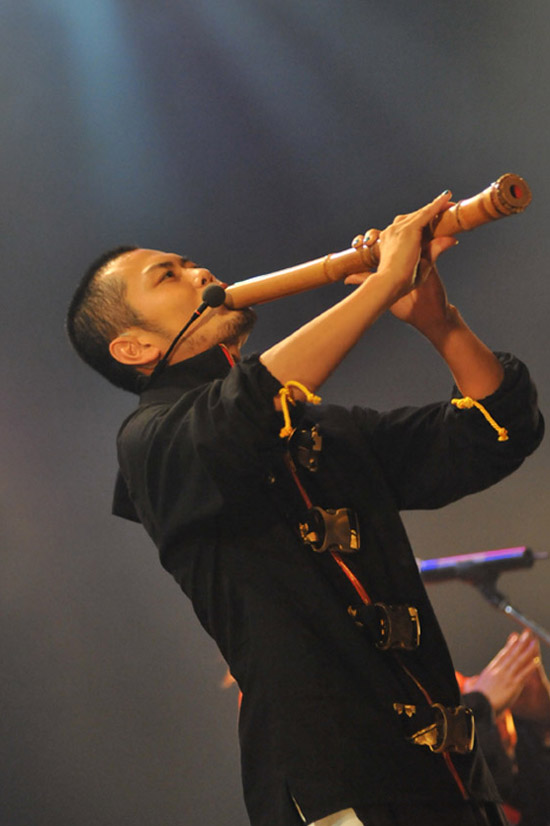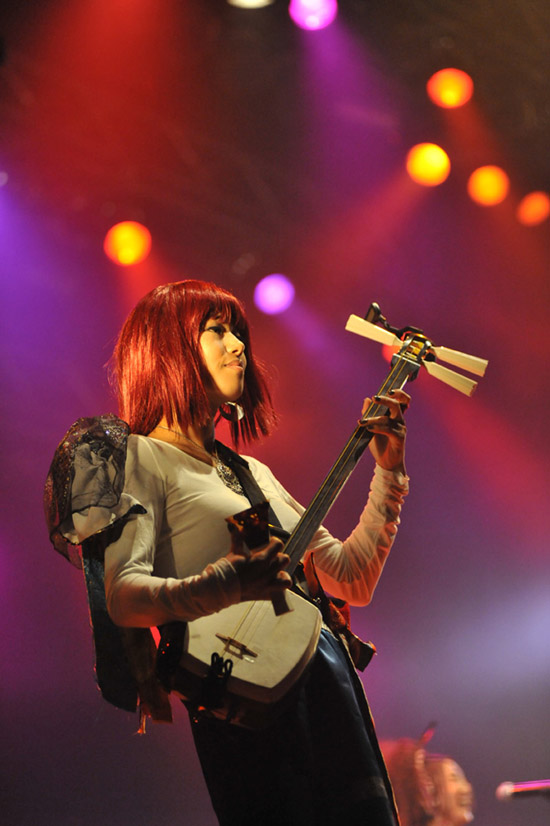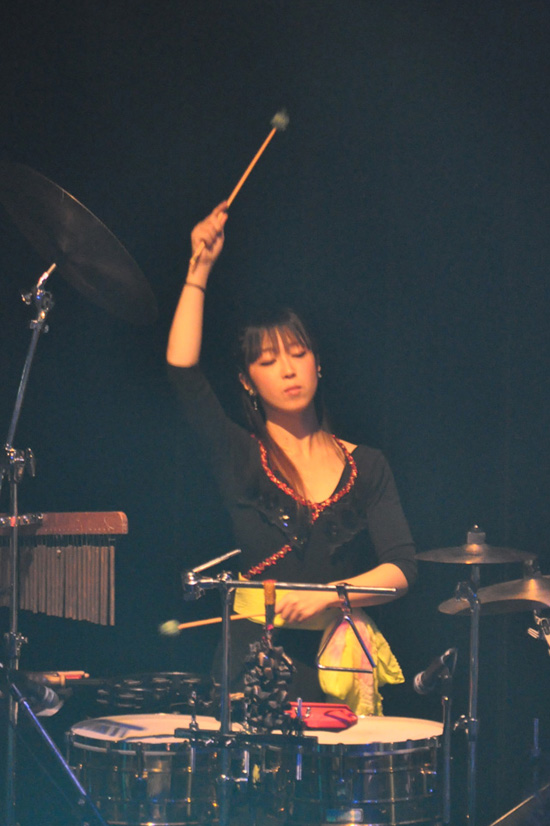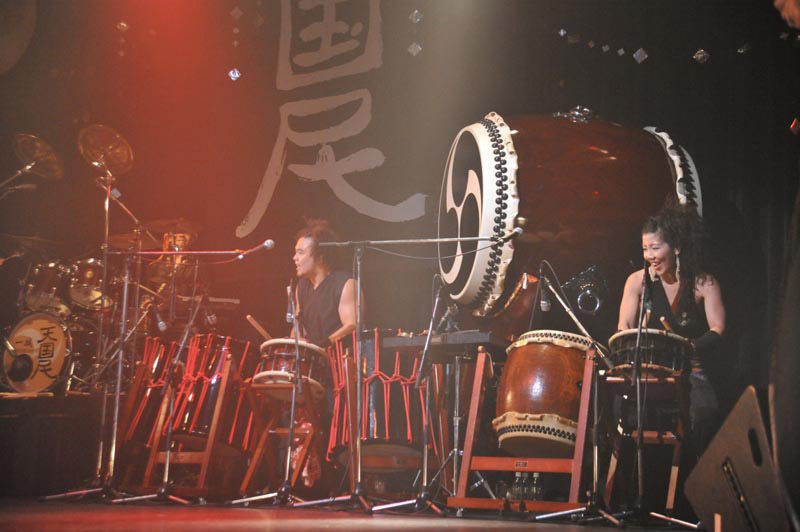 #3 Hallelujah

The audience has become a regular participant at these concerts as they join together singing the hallelujah chorus.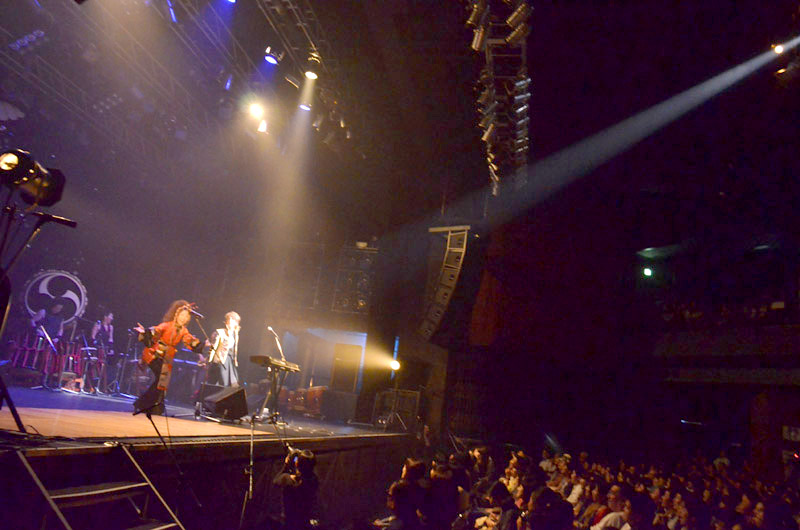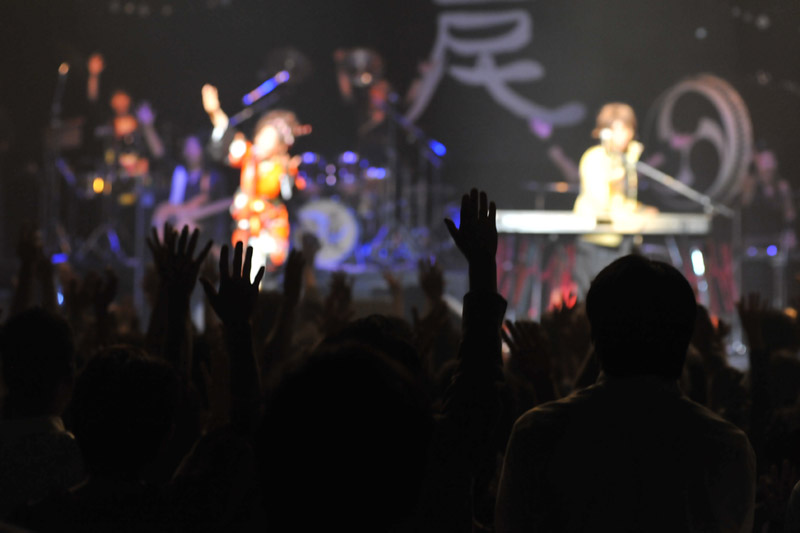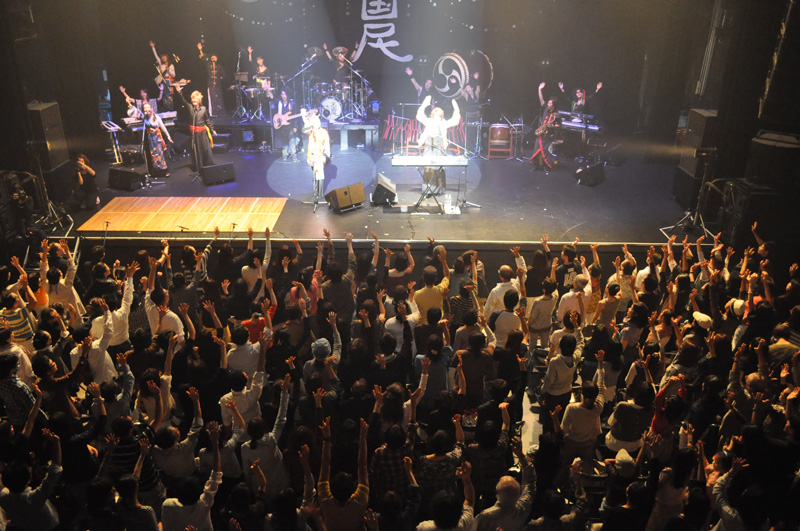 #4 Lord, I Lift Your Name on High

This number " Lord, I Lift Your Name on High" sung throughout many of America's churches was arranged in a Japanese/Reggae style.
Heavenese will perform this song during their upcoming L.A. tour.
Heavenese's Japanese Gospel style of music could create a sensation as those who will be in the audience are from the different music culture.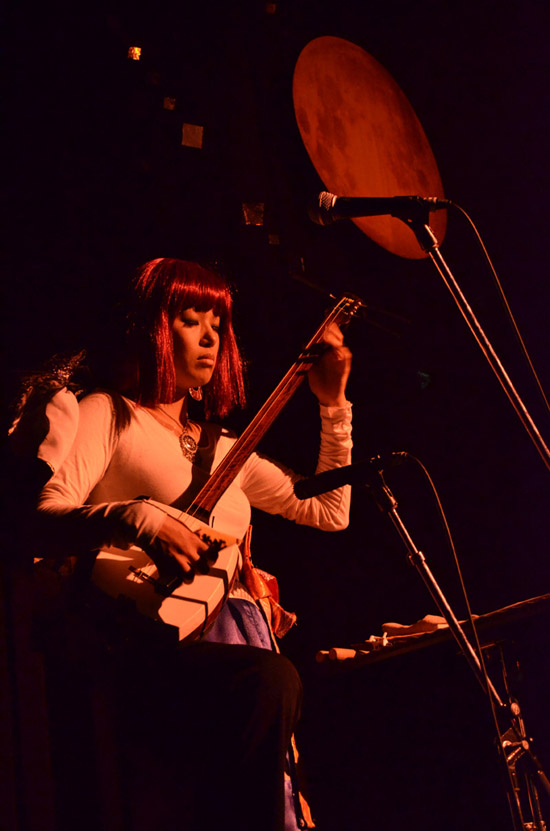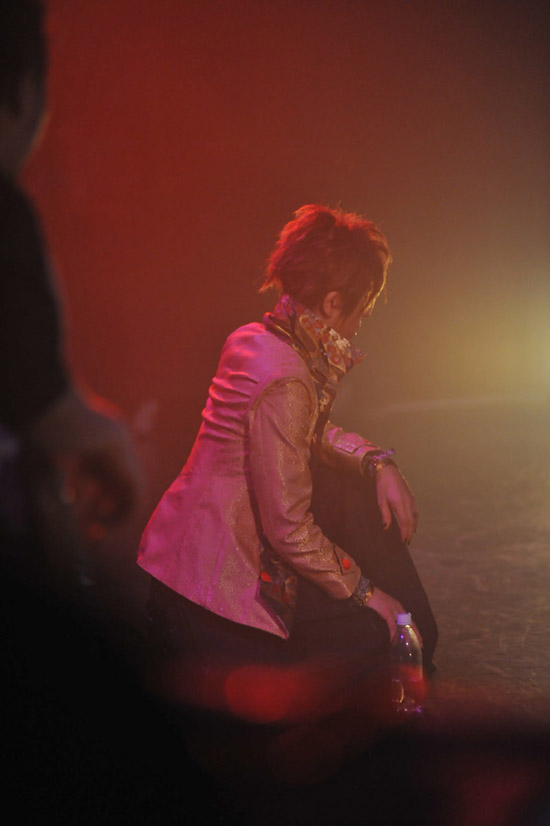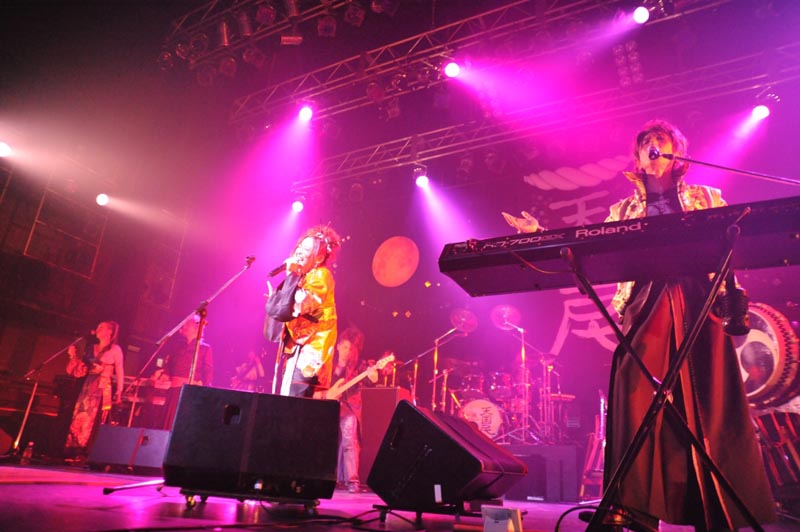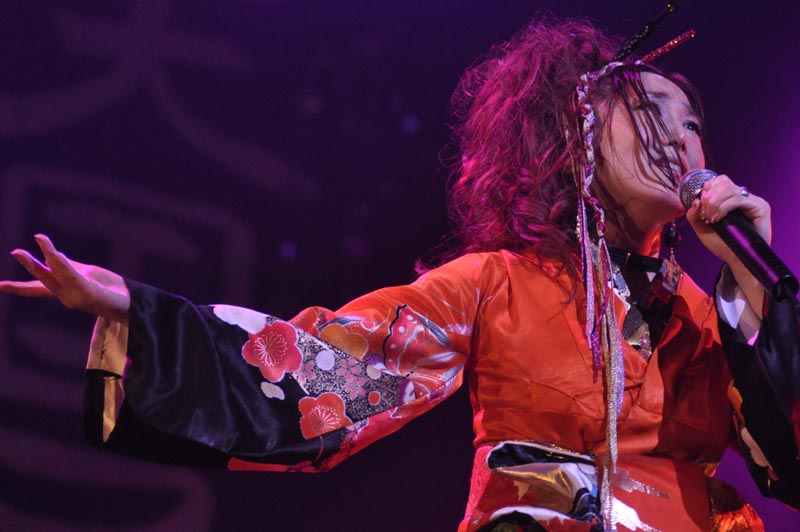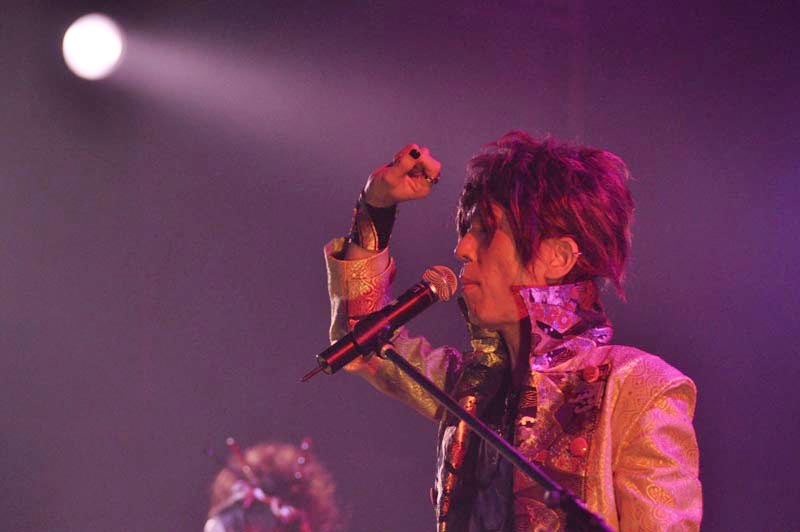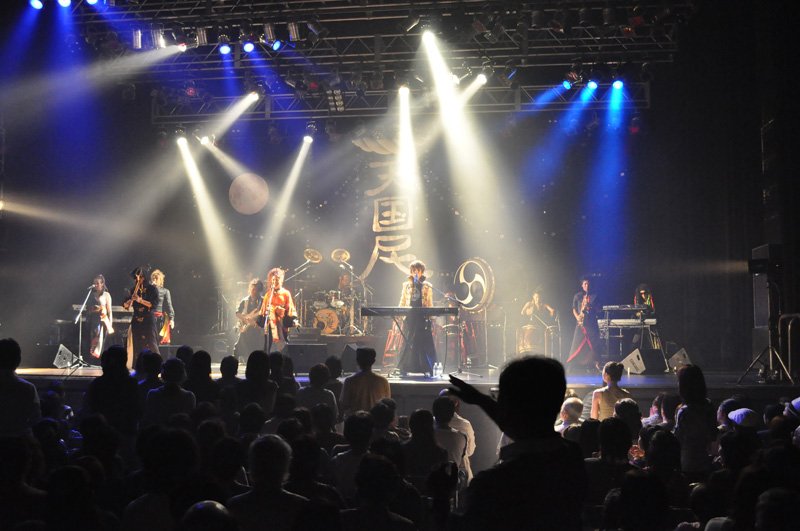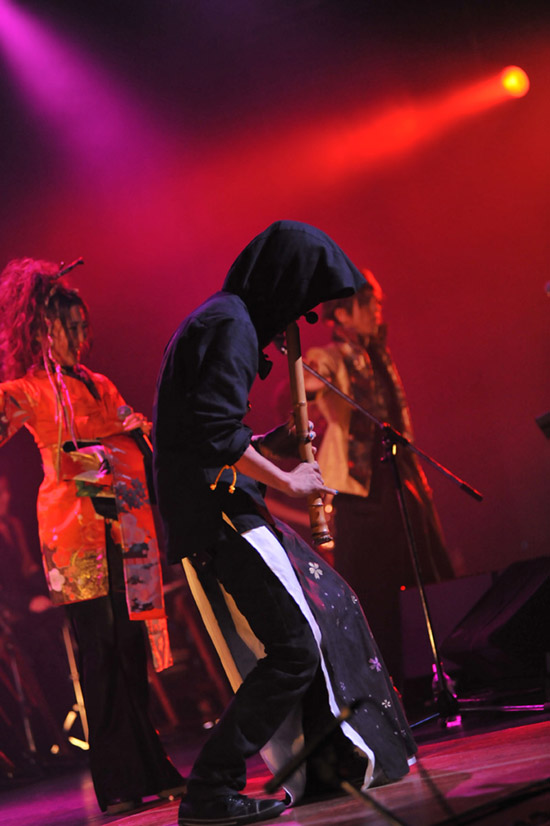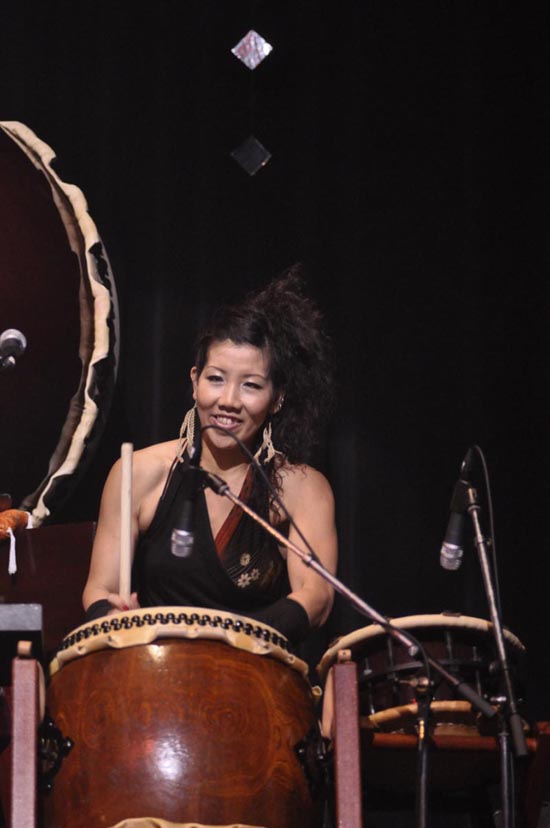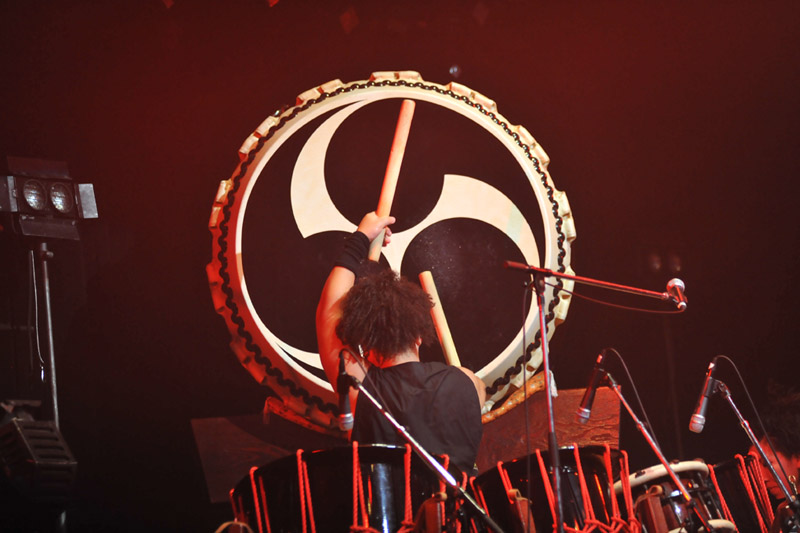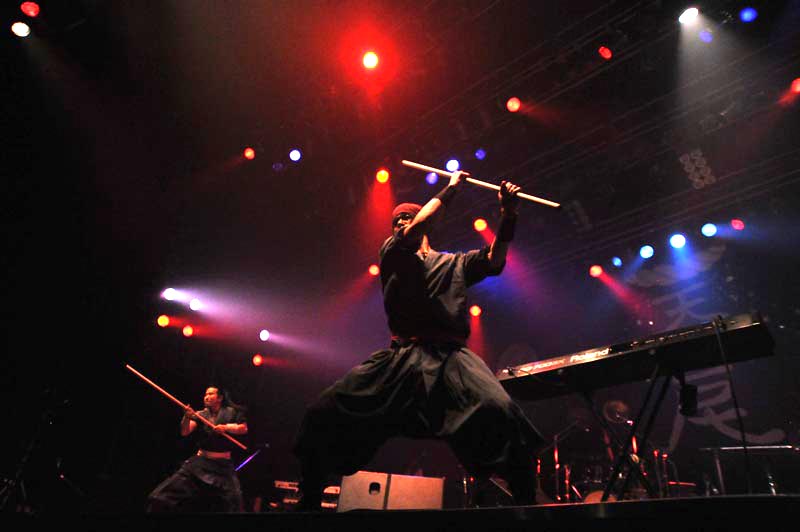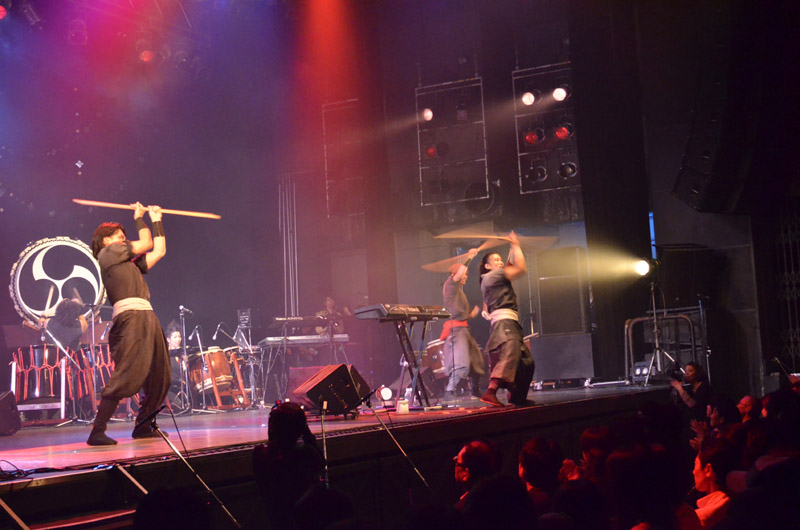 #5 Silk Road

This song narrates the spectacular history of the Hata tribe whom Marre has been researching for more than twenty years.
This song will be played in English during the upcoming tour.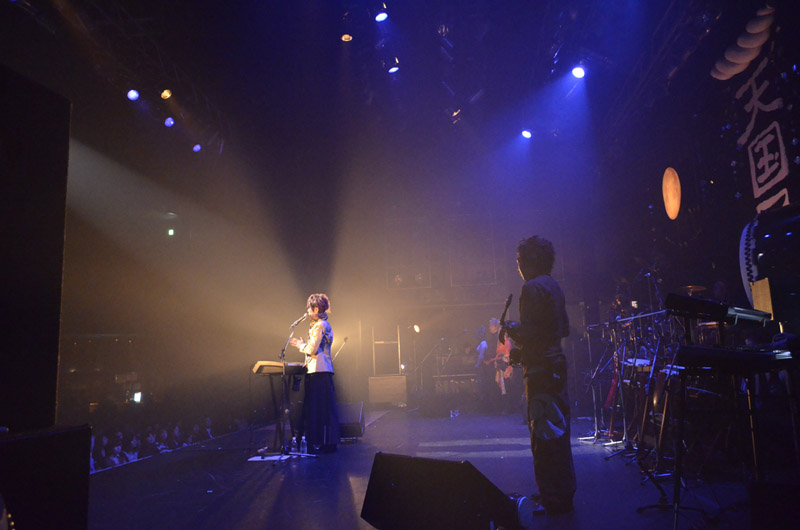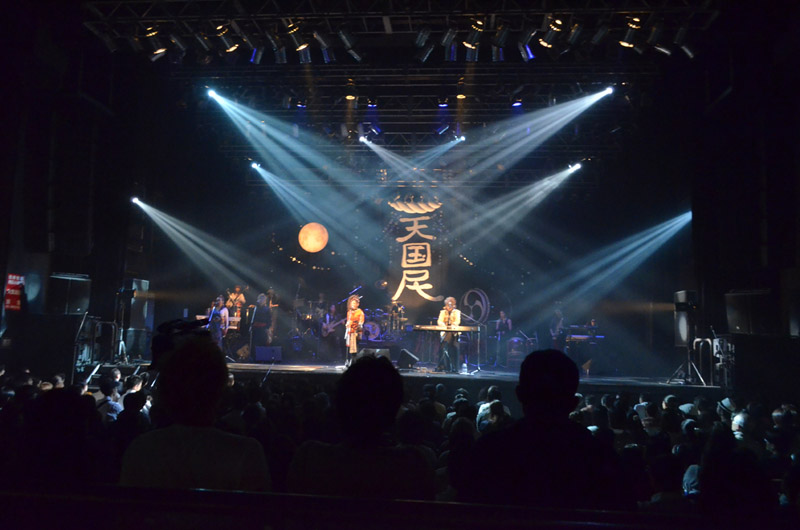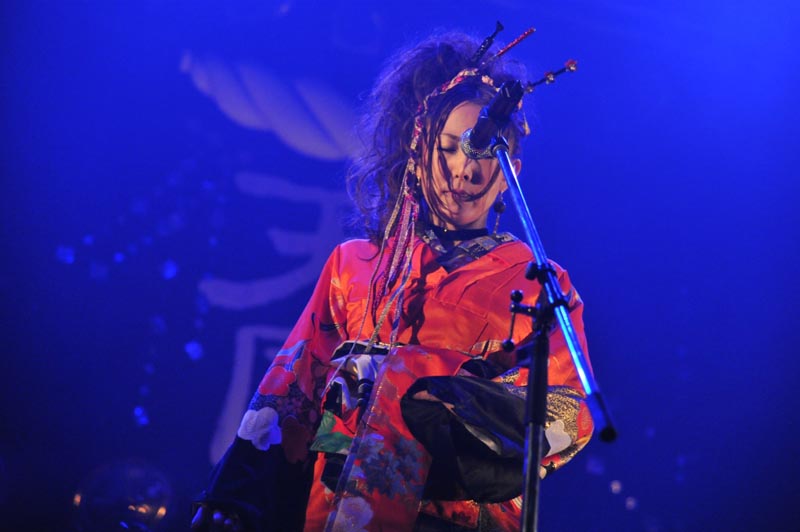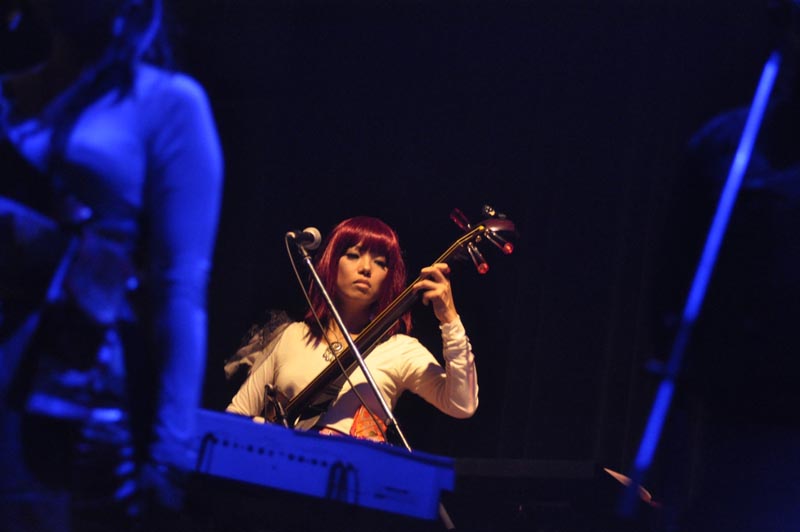 After the aura of mystery at the venue, the atmosphere took on a festive mood as Heavenese spread throughout the venue playing taiko (traditional Japanese drums) which fully enlivened the place.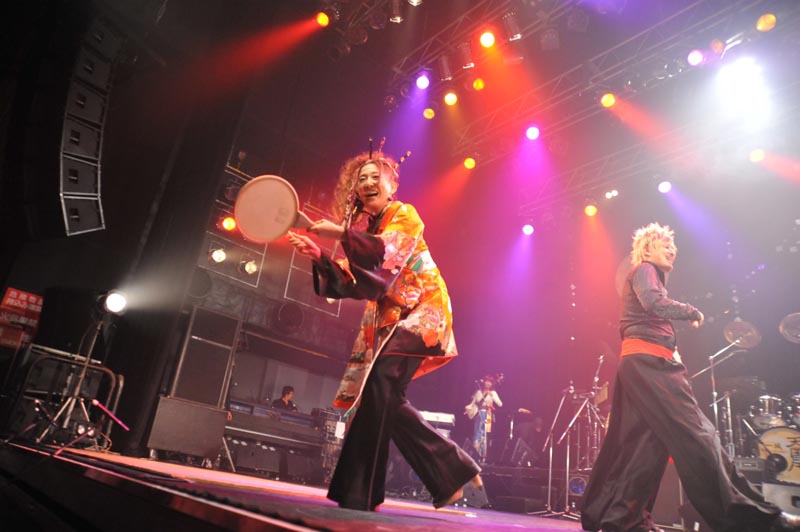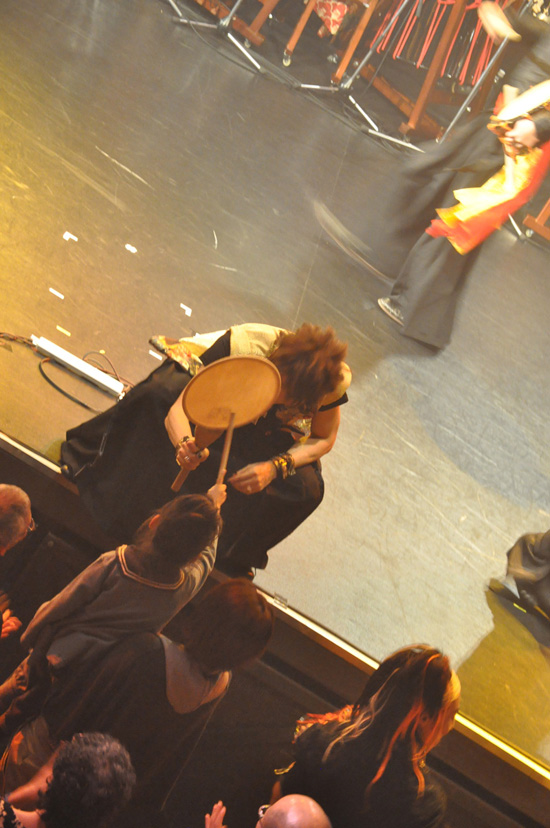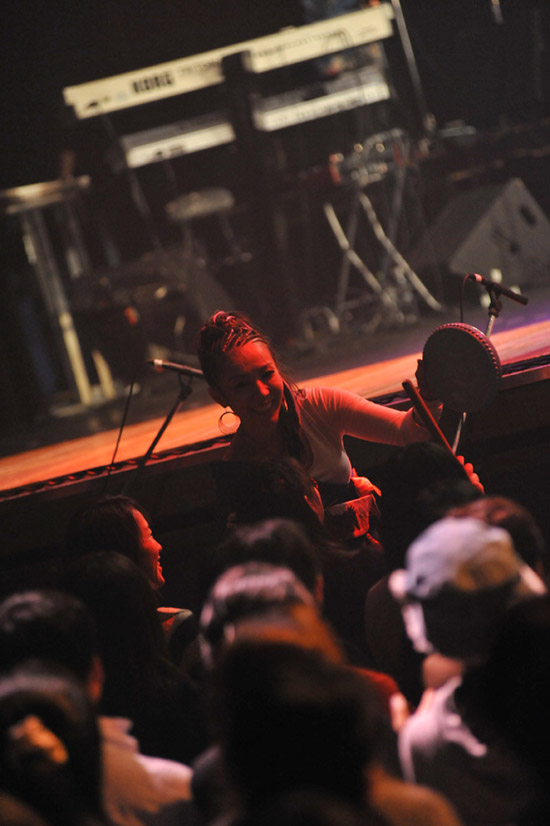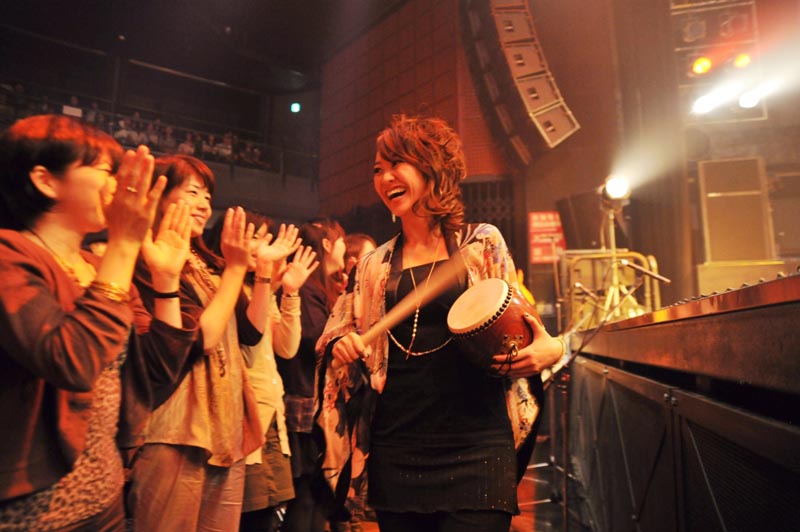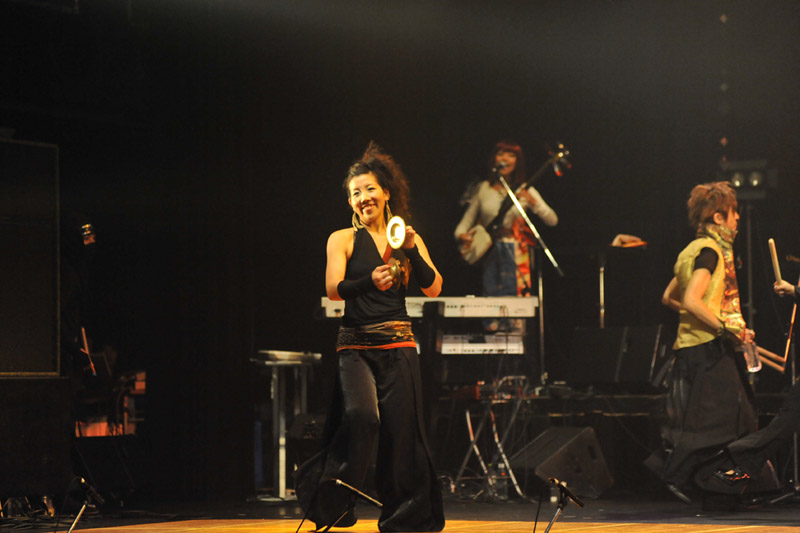 Comedy Time

Laughter is always part of Heavenese's shows. During the comedy part of their show, they devote themselves to being comedians. Not wanting to do the usual routine, they worked to improve it until the day before the concert. They didn't have a great deal of time to practice, but it still got the audience laughing. They utilized a side stage for their comedy routine, and in the end, Naoya (the saxophone player) ended up with a giant throwing star "stuck" in his face.



#6 3N1

All the band members of Heavenese played taiko (Japanese drums) energetically. Even though they recently started playing taiko and considered themselves beginners, their performance proved that they have begun to master it. On August 3rd, at the local Sengawa summer festival, Heavenese wowed the audience with their taiko performance. On 15th of the same month which was a very hot day, Heavenese played taiko in Rikuzen-Takata which as a town is known for taiko. Their skills have improved through their performances at these events.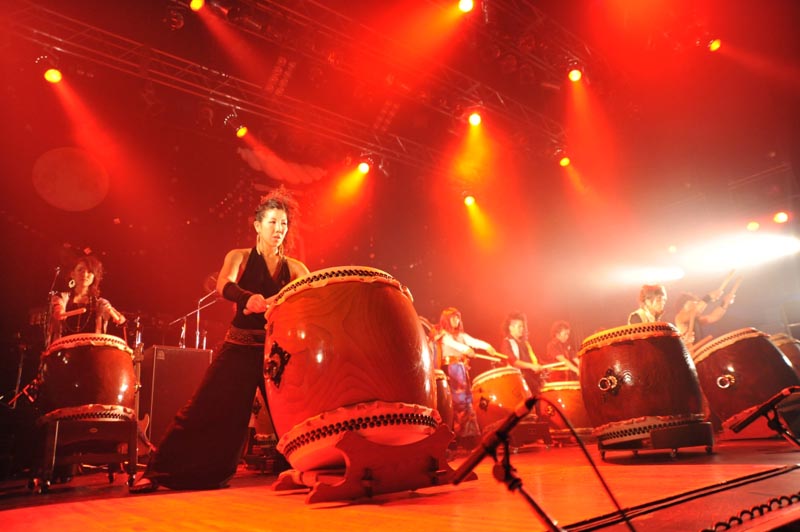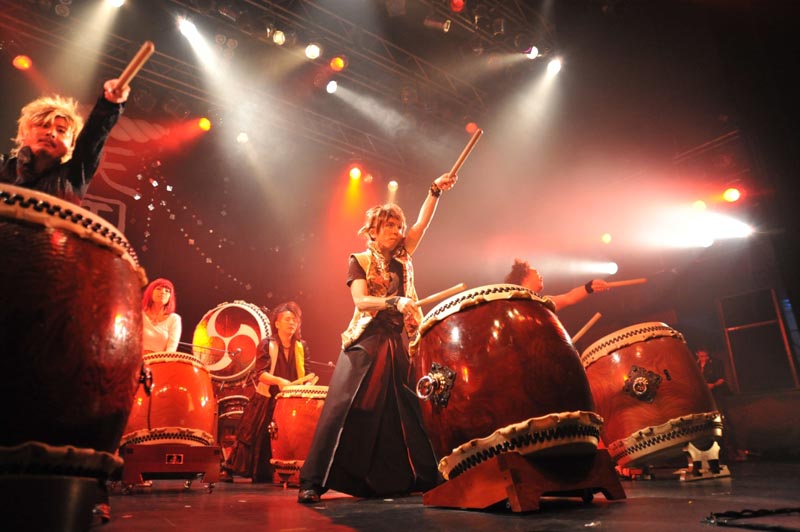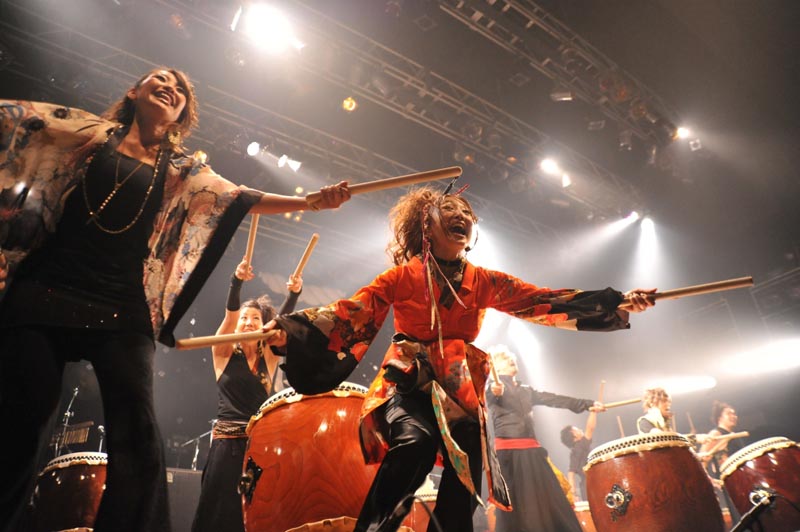 Another notable part of this concert was that it featured two new artists, Daisuke Kaminaga(DK), a shakuhachi (traditional Japanese flute) player, and Satomi Midera, a tap dancer. DK's remarkable performance seemed as if it was connecting heaven to the earth. His addition has contributed to shaping Heavenese's new style of music. Interestingly, he was just a member of the audience at the last O-East concert in January.
Satomi, a tremendous tap dancer, studied tap in Ireland and upon her return to Japan has been working hard on creating a Japanese style of tap dance. Satomi was introduced to Heavenese by Ms. Kaori Nara Turner who is well known in the Hollywood film industry. In addition, Satomi also attended the same college as Heavenese's drummer, Ikki. We also found out that she had performed at Kick Back Cafe some time ago. All that to say, it is neat to see how God has made Heavenese what it is.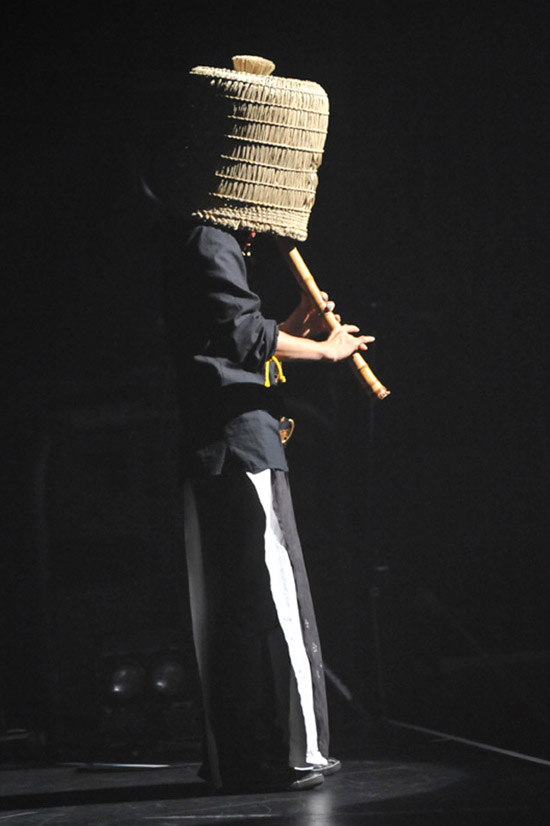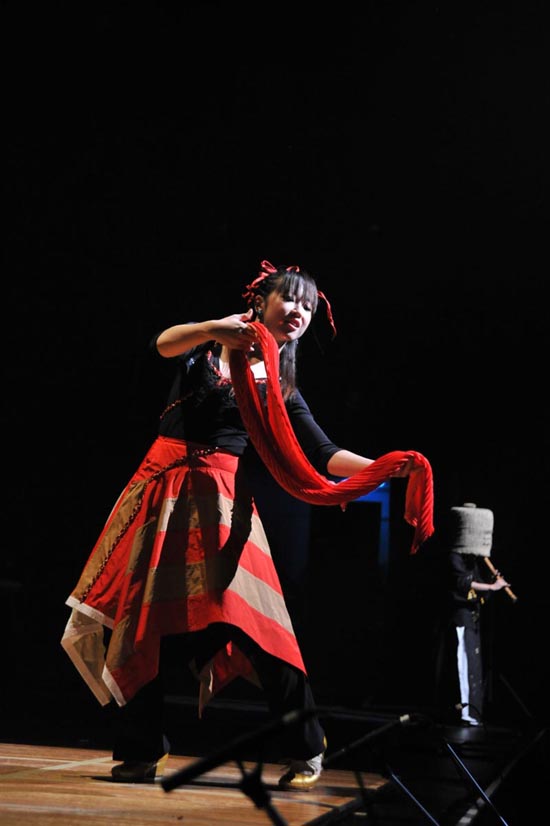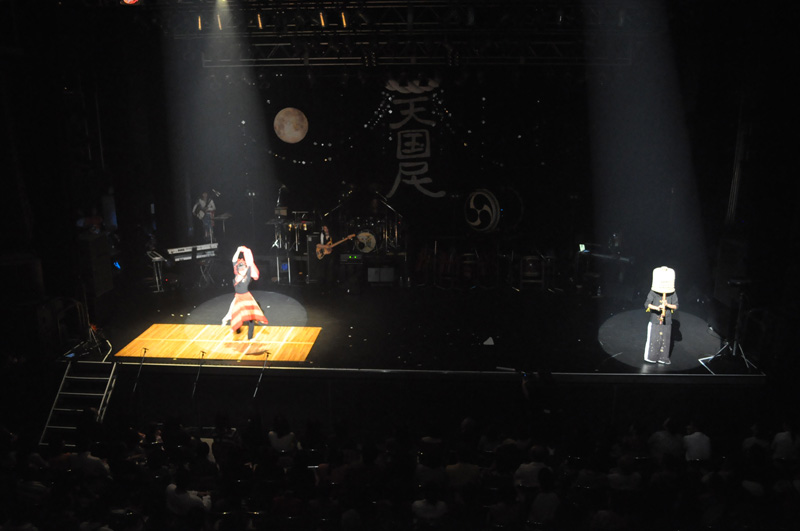 Kaori Nara-Turner who has been working with us on our stage performance was in the audience and presented the band with a bouquet of flowers.

Kaori Nara-Turner had a great career as a dancer and now works in Hollywood as an makeup artist. She worked on "Flashdance", "American Beauty", "Ally McBeal"
to name a few. She was the first Japanese to win an Emmy Award.
#7 INORI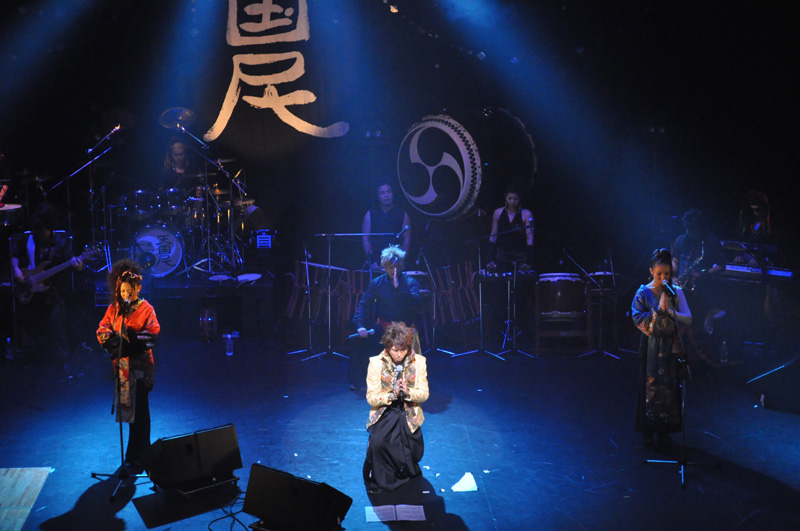 The highlight of the night was a new song, "INORI"(A Prayer).
The theme of the song centered around the March 11th catastrophe. Written by Marre, it is poetic with a straightforward message that conveys Marre's true heart for the people. This new song warmed the venue like sunlight warming a frosty morning. This song carries the message of everlasting hope which Heavenese has begun to take to the world.
#8 Tell Everybody

Next was the song "Tell Everybody" which is being produced in the U.S.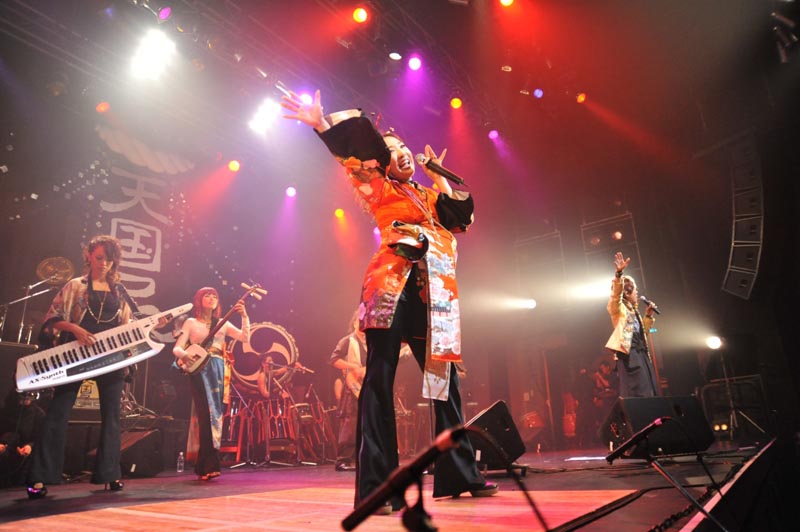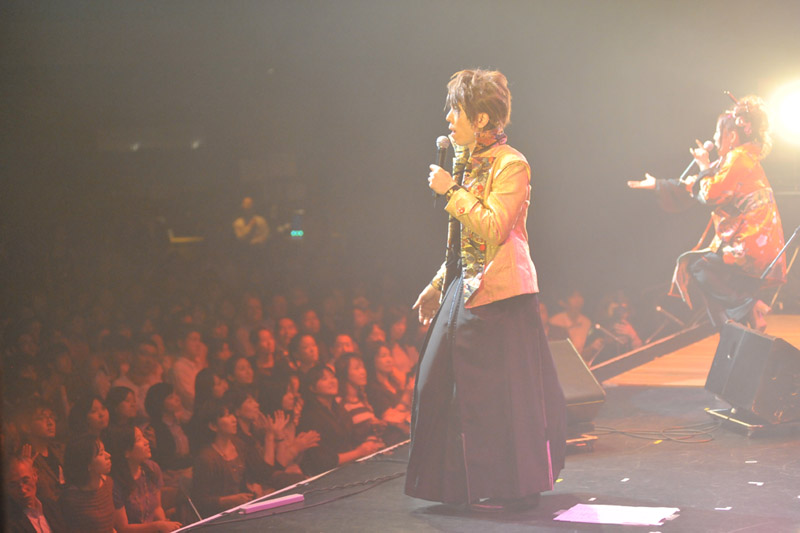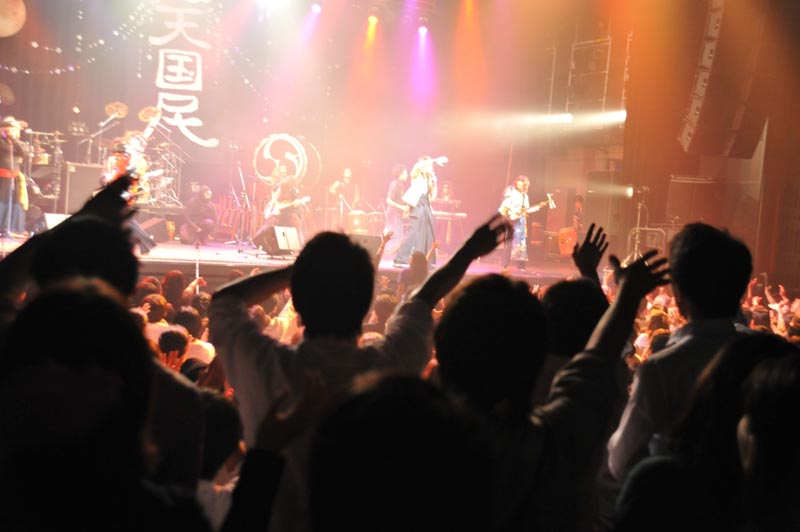 Encore

The encore started with Satomi putting on an amazing tap dance performance to the song "Kanjinchou" which took audience's breath away.
Concert ended with the song "Lift"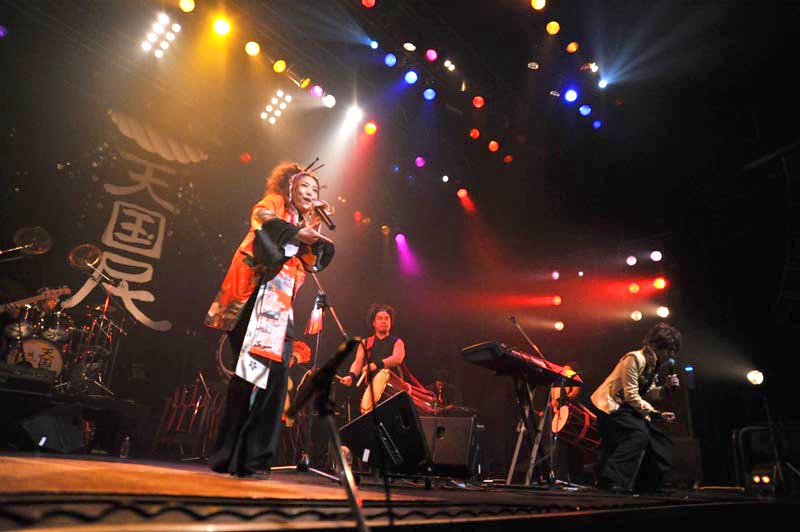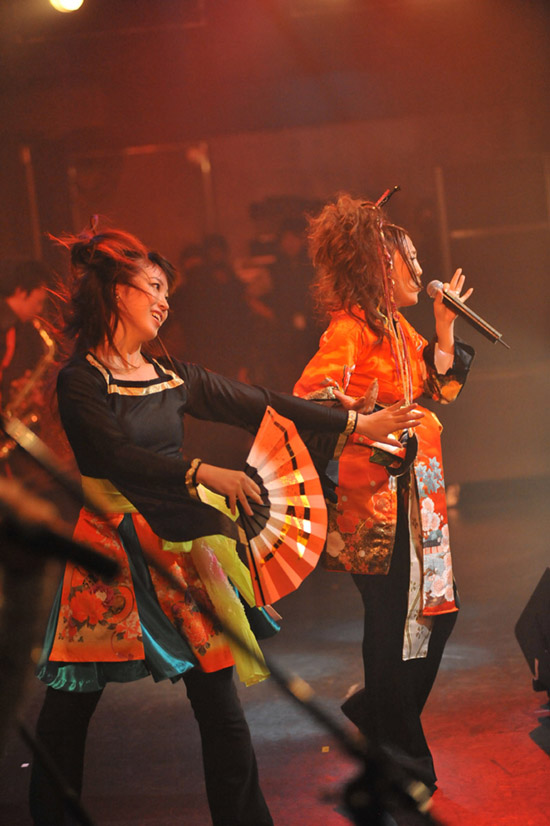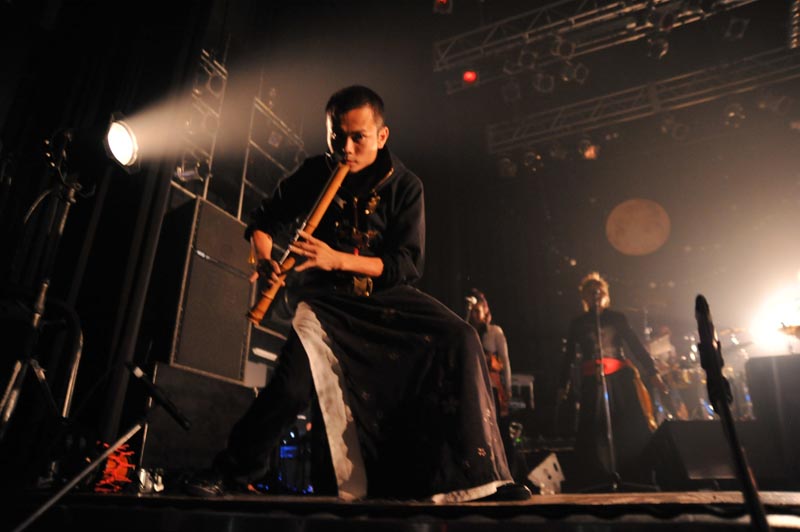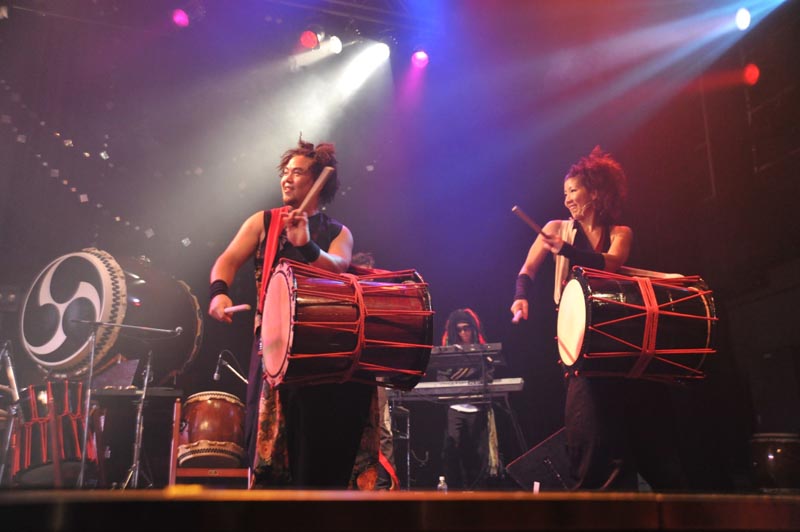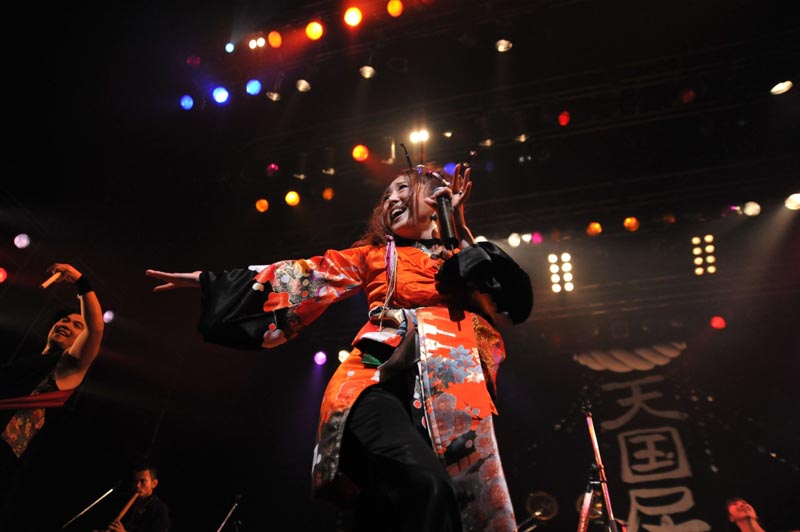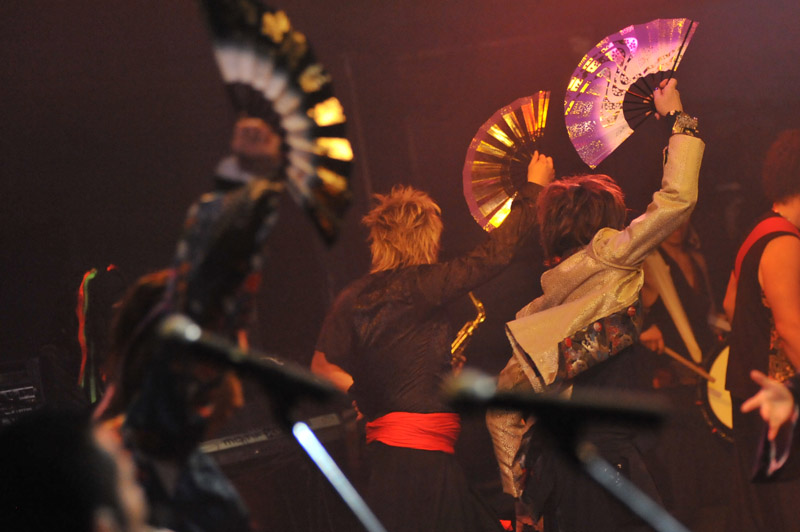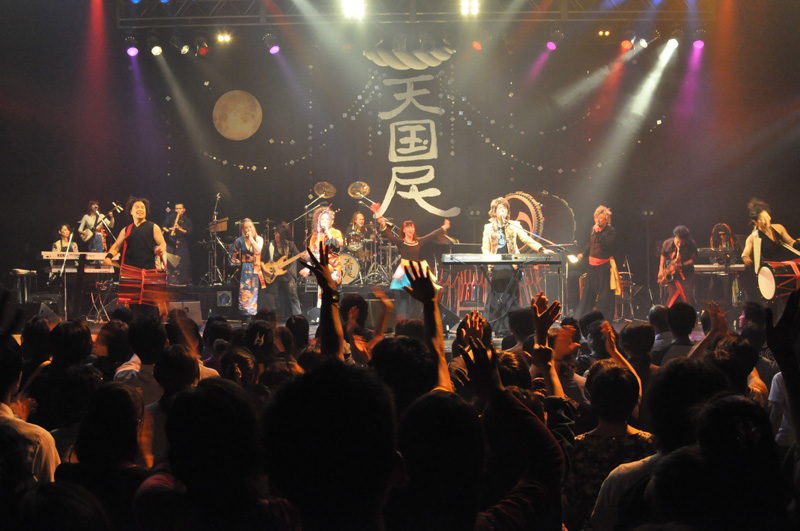 We received numerous heartwarming comments such as:
"This concert has helped me appreciate being Japanese."
"This was the best Heavenese concert yet"
This concert had a great audience making it a success.
A new chapter of Heavenese has begun.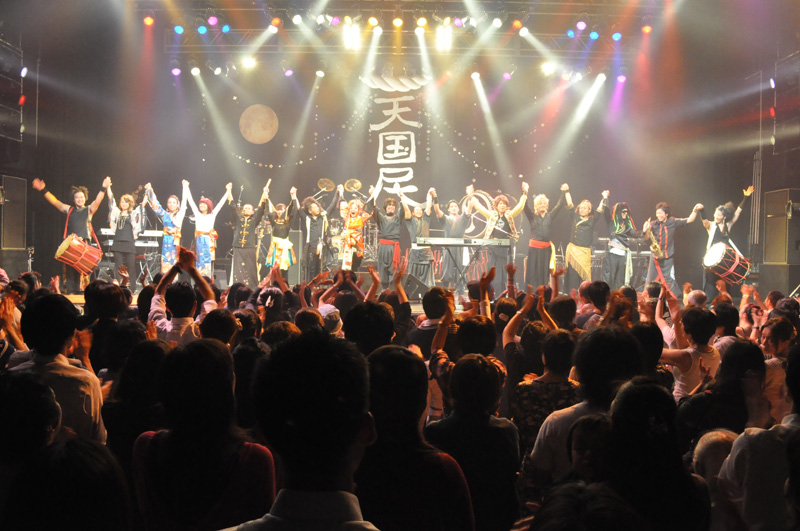 Photo : Tomoshige Shimizu, Masako Tsutsui